The trend towards increasing adoption of SPD-Smart electronically dimmable windows (EDWs) for aircraft was evident at last week's National Business Aviation Association Convention and Exhibition in Orlando, Florida.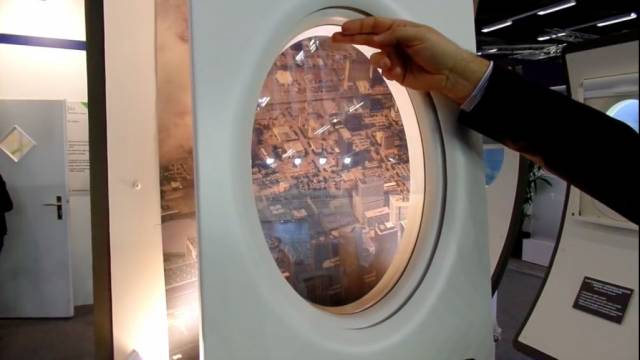 Electronically dimmable windows: Aircraft passenger comfort at the push of a button
Aircraft at the show's static display, mockups on the show floor, and public statements in the media, all point towards the industry's growing recognition of EDWs as a mature solution for the challenges inherent in controlling light, glare, heat and noise in aircraft cabins.
Business aviation and commercial aviation share the goal of improving the passenger experience, and this need has opened new horizons in cabin innovations. One such innovation is SPD EDW systems. Passengers, at the touch of a button, can instantly and precisely control the amount of daylight and glare coming through their window. They continue to enjoy views by tinting their SPD-Smart EDW to control the amount of light to a comfortable level, rather than blocking their view with a shade. SPD EDW systems offer the aerospace industry a potent and unique solution to improving how passengers feel while in flight, by managing the ideal level of daylight in the cabin -- as well as offering a cooler, quieter cabin.
Textron Beechcraft: King Air 350i, King Air 250, and King Air C90GTx
SPD-Smart EDWs, supplied by Research Frontiers licensee InspecTech Aero Service, are standard equipment on all three models of Beechcraft King Airs: King Air 350i, King Air 250, and King Air C90GTx. Two models of King Airs were at this week's NBAA show. InspecTech is now shipping their "iShade" brand of SPD-Smart EDWs for all three models, and King Airs with the new interiors are now being delivered to customers.
Honda Aircraft Company:...
expand