Italian companies present at Glasspex India as part of the Gimav group exhibition, reported that interest was high, confirming that Italian products have a great appeal for the local glass industry.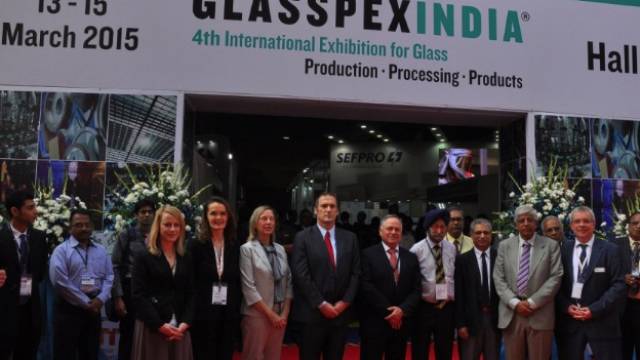 The Gimav group exhibition at Glasspex India reported that interest was high
The Gimav group exhibition, organized in team with ICE (Italian Trade Promotion Agency), had visitors interested in the Indian appointment for the glass industry at Glasspex India, held in Mumbai on 13-15 March. Leading-edge technologies, user-friendly products, and qualified assistance make Italian products just right for the growing Indian market.
India is becoming more active on the world economic scene, even if to a lesser extent than China, and posted an excellent rise in its GDP for 2014 with more than positive signs for 2015 as well.
Indications are also good for flat and hollow glass processing machinery: according to figures analyzed by the ICE, the whole sector is set to increase by 15% over the next three years. In particular, the use of glass in the construction industry is tipped to rise by 10-12%, by 20% in the automotive sector, by 15-20% in consumer goods and 15-18% in the pharmaceutical sector. The forecasts are also for heavy investments by local producers to grow their production capacity especially in flat glass for the building industry and for decorated glass, and hollow glass for the cosmetics, pharmaceutical and beverages industries.
The Italian companies exhibiting in the Gimav group stand (BDF Industries, Glass Service, Mappi, Ocmi OTG, Olivotto Glass) and the two companies attending as separate exhibitors (Bottero and Pneumofore) reported that interest was high. As Gimav Deputy Director Laura Biason, who represented the association at Glasspex India...
expand