The mounting system now offers greater stability with less material outlay for east/west-facing roofs.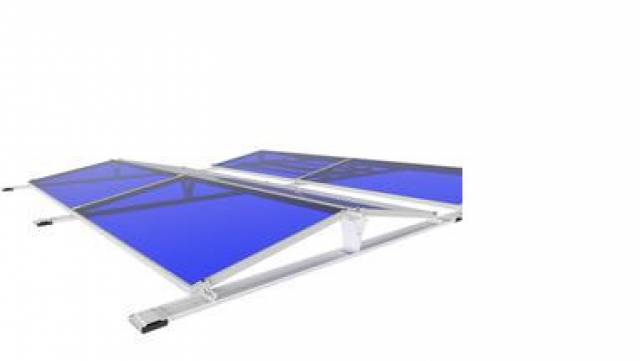 Renusol improves mounting system
Renusol presents the optimised FS10-EW system for mounting photovoltaic systems on flat roofs without penetration. Thanks to the innovative screw connection and the lightweight but high-tensile design, modules with a 10° inclination with an east/west orientation can be easily installed on any flat roof. With its short rails and flexible rail connectors, the system is also able to compensate for temperature expansions, therefore preventing the installation from slipping over longer periods of time. Following the takeover by the PARI Group at the start of this year, the Cologne-based manufacturer is boosting its product range with this new system.
In the new system, the screw joint between the rails and connectors does not need any nuts. The system requires just five main components and the standard Renusol module clamps, which makes mounting and storage very simple. The maximum rail length is 2.3 m. Fewer components and shorter rails provide advantages for wholesalers, who require less storage space; for installers, who can mount the rails quickly and easily; for transporting components to the site; and also for installation operators, as the intelligent design rules out installation errors or re-adjustment.
"All our mounting systems are designed according to the motto "keep it simple." This is beneficial for purchasing, storage and mounting. Also, all our systems are modular, which makes life so much easier for tradesmen," says Marko Balen, Product Manager at Renusol Europe...
expand