Commercial aluminium systems specialist Jack Aluminium has made it easy for architects and specifiers by creating four steps towards specifying the right commercial door for every project.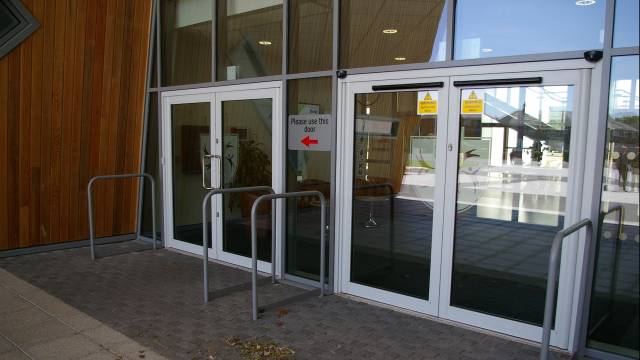 Jack Aluminium makes it simple to choose the right commercial door
"There are lots of factors to consider when choosing a commercial door, but by looking at a few fundamentals you can balance legislative requirements, style, functionality and cost to achieve a great-looking, high-performance door that is built too last," says Jeff Pearson, Sales Director at Jack Aluminium.
1) Achieve security and efficiency in performance. "There are increasingly stringent demands for thermal efficiency and security – not only from the law but also from building owners and users who want the very best from their premises.
"A well-engineered aluminium profile needs to be thermally broken while remaining strong enough to withstand the attentions of burglars. The only way to be sure is through independent test data, so only work with systems suppliers who have invested in rigorous testing."
2) Versatility in design. "Commercial projects cover a number of sectors – shops, offices, schools and hospitals – and range from new builds to retro-fits. Finding a aluminium system that will work across all of these types can save valuable time and resource when specifying. Rather than starting from scratch on a project-by-project basis, it means that specifiers can develop long-term relationships in the confidence that the system will do what it needs to, every time."
3) Convenience in manufacture and installation. "Having the right system on paper is one thing. It must also be easy for the fabricator to make and for the installer to fit, otherwise ther...
expand