Opti-Visor brings dynamic solar control to aircraft cockpits, providing automated management of intense high-altitude light and glare, and protection from harmful UV radiation. This new product from Vision Systems is on show at the Heli-Expo in Orlando, Florida, this week.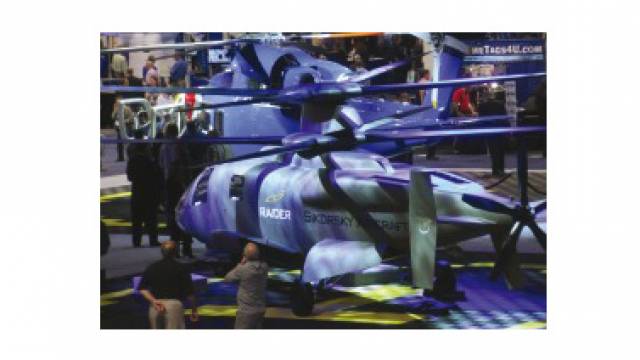 Vision Systems' new Opti-Visor is on show at Heli-Expo in Orlando, Florida
This week at the Helicopter Association International Heli-Expo in Orlando, Florida, Research Frontiers licensee Vision Systems is unveiling its SPD-Smart Opti-Visor electronically dimmable sun visor for the aircraft market. Opti-Visor was developed by Vision Systems and uses patented SPD-Smart light-control film technology invented by Research Frontiers to dynamically adjust the tint of the sun visor to manage the changing light and glare conditions in the cockpit.
Opti-Visor is integrated seamlessly into the cockpit environment, and features both manual and automated control of the tint of the Opti-Visor panel. Using controls located directly on Opti-Visor's large polycarbonate panel, pilots simply either select the level of tint manually, or select automated control. When automated management of light and glare is selected, a light sensor is used and the system continuously maintains, at an ideal level, the amount of light and glare experienced by the pilot.
Next week's Heli-Expo event represents the first public showing of the SPD-Smart Opti-Visor electronically dimmable sun visor. Vision Systems has been collaborating with commercial and general aviation OEMs which have active Opti-Visor evaluation programs underway, including studies conducted at altitude on commercial airliners.
Solar control in the cockpit has always been a major challenge, and the industry requires a new solution now more than ever before due to the accelerating adoption of head-up displays (HUDs) and...
expand