Onyx Solar® has been awarded a contract to supply 60,000 Sq ft of semi-transparent photovoltaic glass for Somerset Development's Bell Works Complex in Holmdel, New Jersey.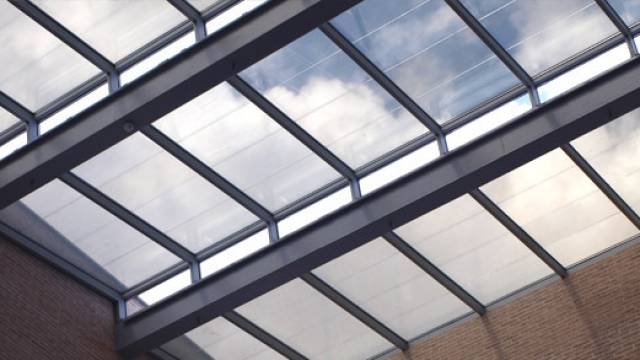 Onyx Solar to manufacture glass for world's largest PV skylight
The project is part of the complete revitalization of the two-million-square-foot former Bell Labs facility into an iconic mixed-use, innovative metroburb.
The photovoltaic skylight will replace the existing glass, maintaining the original aesthetics of this Eero Saarinen's architectural gem. A total of 3,200 units will be fabricated by Onyx Solar, and once it is completed, it will be the largest photovoltaic skylight in the world.
The new skylight, that will naturally illuminate the building while generate free and clean electricity from the sun, is not only aesthetically pleasant but also affordable. According to Ralph Zucker, President of Somerset Development, the economics of replacing the existing glass with photovoltaic glass was shockingly affordable". To learn more about it view the video at https://vimeo.com/203111881