Bystronic Glass has cooperated with scientists from the Fraunhofer Institute for Solar Energy Systems (Fraunhofer ISE) in Freiburg, within the scope of the TPedge project, to develop a process for the industrial production of innovative PV modules based on a Fraunhofer patent.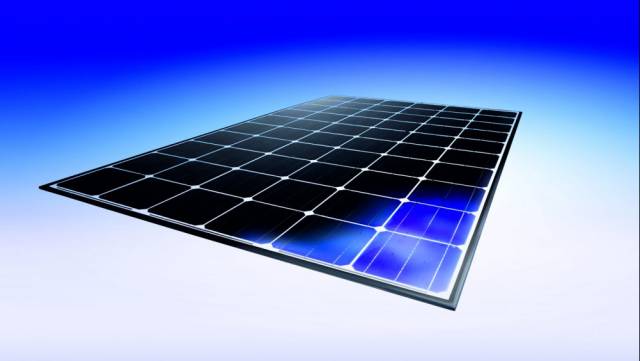 Bystronic and Fraunhofer develop edge sealed Solar PV Modules
Numerous prototypes of these TPedge modules have been subjected to comprehensive tests which confirm the high reliability of the module concept.
The Fraunhofer ISE mounted 70 TPedge modules on the façade of a laboratory building and subsequently put these to successful use for over three years.
The modules were produced using Bystronic glass machines and systems.
TPedge modules are edge sealed, double glass PV modules that have a great similarity to insulating glass windows. The solar cells are fixed in gas-filled spaces using adhesive pins between the glass panes. TPedge eliminates the need for traditional encapsulation foils and the module frames so that both material costs and time consuming lamination processes are removed.
Within the scope of the project »TPedge – Development of a Technology for Edge Sealed Solar PV Modules«, the Fraunhofer ISE has cooperated with Bystronic glass in the technological development that is incorporated into the the industrial production of innovative solar module concepts.
"We have successfully taken the leap from a laboratory prototype to the standard industrial size (with 60 solar cells)," said Max Mittag, Project Manager at the Fraunhofer ISE and Tobias Neff, Solar Product Manager at Bystronic glass, explained that "With the TPedge technology, the costs for the module production can be lowered considerably – with an envisaged cycle time of 45 seconds per module line."
The Fraunhofer ISE was able to take automated production syst...
expand