Verallia's Oiry glass container plant in the Champagne region of France is employing the latest non-contact inspection technology from IRIS Inspection machines to deliver the exacting quality expectations of local customers.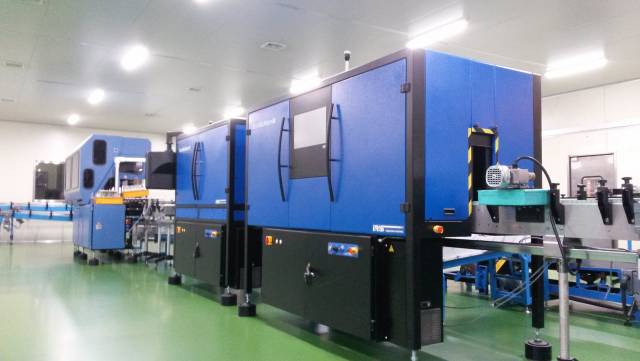 IRIS Inspection machines Champagne success
Oiry is located close to the town of Épernay and is a leading manufacturer of sparkling wine bottles for many of the world's leading Champagne brands. The subject of a major plant modernization during the past two years, the factory houses one melting furnace and four advanced production lines, with IRIS camera-based inspection machines now featured at the cold end of two lines. The first installation was completed on one line at the beginning of 2015 and comprises two Evolution 5 machines for the detection of faults, in particular stress defects in base and finish areas. Production flexibility is an essential element of Verallia's manufacturing capabilities at Oiry, with the ability to make everything from small to very tall Champagne bottles. Purchased to replace existing automatic inspection equipment, the Evolution 5 machines were selected because of their impressive modular design and improved inspection results. These machines feature motorized cameras and can inspect all ware sizes in heights up to 600mm and diameters up to 200mm. Using the Evolution 5 equipment, production specialists at Oiry are able to perform fast and precise inspection of fine over finish, unfilled, overpressed, wire edge and other defects. Two more IRIS inspection machines have been installed in recent weeks, having been purchased for another refurbished and modernized line of the factory. Verallia specified two Evolution 16 machines for sidewall and sidewall stress inspection for this project. T...
expand