SCHOTT Termofrost® Smart Access is the first door system that allows touchless opening of a closed refrigerated cabinet.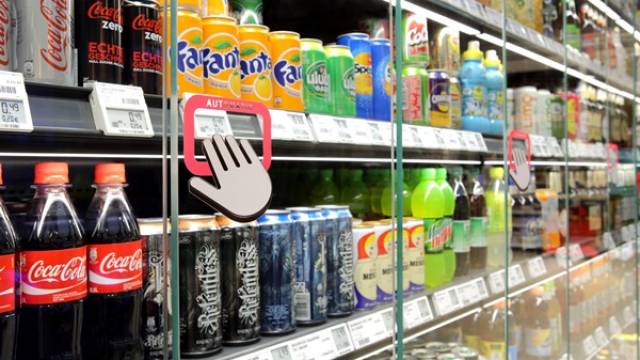 SCHOTT presents the first automatic doors for refrigerated cabinets at EuroShop 2017
The ground breaking glass door system makes product presentation more appealing and by that triggers impulse purchases of supermarket customers. "At EuroShop we are presenting our new automatic doors for the first time at a retail trade show. We have received great feedback from the market so far, with several supermarket installations already and are really excited to show this innovation to a wider audience this year," said Dietmar Nilles, Sales Manager D/A/CH/NL Food Display at SCHOTT.
SCHOTT has developed the first refrigerated cabinet doors currently on the market that open automatically. The effect is achieved with an integrated sensor, which is activated by the shopper's motion towards the door. Without actually touching, the doors elegantly and quietly slide open to the side. A handle-free and frameless design allows for maximum visibility and an unhindered view to the products while the innovative opening mechanism ensures a barrier-free access for customers when taking their chosen goods. This cutting-edge technology can be included in new vertical refrigerated display units for supermarkets. The system is designed for the presentation of chilled products such as milk, meat, beverages or convenience food within a temperature range of 4°C to 8°C.
The clever design of the new door system is space-efficient: with the slide opening technology, the glass doors are not protruding into the aisle. Shoppers enjoy freedom of movement and thus can easily stop with their...
expand