Today's flagship products are choosing design in their bid to compete and stand out in the world's top cities. And by choosing specific glass they are truly making their mark.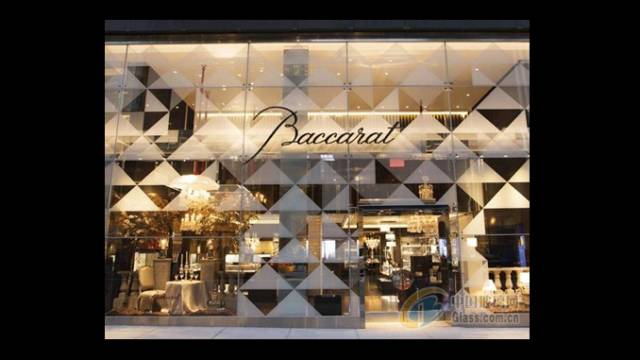 Retailers are setting new standards in flagship design
Whether it be elegant luxury such as Baccarat crystal, technology-rich products from Microsoft, trendy outerwear from UNIQLO, or to reinforce a brand promise of fashion and quality at an affordable price from H&M fashions, retailers are setting new standards in flagship design.
These four diverse brands needed to make a statement in their Manhattan market locations, so they called on the experts at W&W Glass for their structural glass needs.
Baccarat Retail Store Just the mention of Baccarat fills the mind with luxurious accessories made of high quality, elegant crystal.
The store's distinctive design concept was a new global retail model for the brand, showcasing tableware, lighting, decorative objects, and jewellery to reflect the richness of the Baccarat lifestyle and the brand's commitment to innovation and excellence.
Baccarat's new retail location is 2,800-square-feet, designed by acclaimed architect Rafael de Cárdenas with local project support from Gensler, and was built just in time to celebrate the iconic French crystal house's commitment to artisanship and innovation ahead of the brand's 250th anniversary.
When the project architect, Gensler, went about implementing the Baccarat vision created with de Cárdenas, the choice went to W&W Glass. The store's double-height façade features a custom digitally-printed, white fritted glass pattern inspired by the Baccarat's renowned crystal diamond cut, showcasing the brand's French heritage. W&W Glass installe...
expand