LandGlass recently supplied a Cyclone series tempering furnace to Fuso Glass, used with regards to the glass used by Saint-Gobain in some of its projects.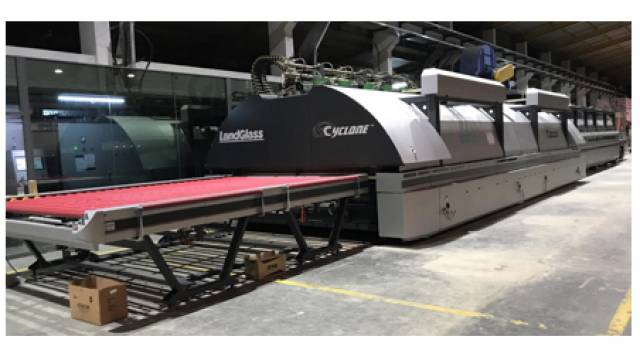 LandGlass recently supplied a Cyclone series tempering furnace to Fuso Glass
Fuso Glass is a leading enterprise in the Indian glass processing industry, as well as one of the largest glass manufacturers in the country with factories in Chennai, Hyderabad, and Mumbai. Company products are widely used for many landmark constructions in India. Fuso has supplied glasses for 18 Airports in India including major airports of cities such as Delhi, Mumbai, Hyderabad, Bengaluru as well as glazing for Infosys Technologies Campus, Hyderabad and Facade Glazing for Anna Centenary Library, Chennai. Meanwhile, Fuso has also supplied glasses to major IT parks of TCS, Infosys, and exported 35,000 sq.m. of glass for Vision Exchange project in Singapore recently. Now Fuso is expecting to work with more world-renowned multinational companies and increase the company's visibility worldwide.
Recently, Fuso Glass had an opportunity to cooperate with industry leader Saint-Gobain, well known for its stringent requirements on partners' product quality, technical competence, and comprehensive strength. Thus, whether the tempered glass sampled from different batches and of different models can successfully pass each and every Saint-Gobain's test became one of the determining factors for the cooperation. For this purpose, technical inspectors of Saint-Gobain spent days at Fuso Glass facilities, testing repetitively with various equipment the surface stress, waviness, and edge kink of single silver, double silver, triple silver low-E tempered and semi-tempered glass with diffe...
expand