Verallia has invested more than €46m in one year to modernize VOA's 2 furnaces, emblematic of the Group's glassmaking expertise.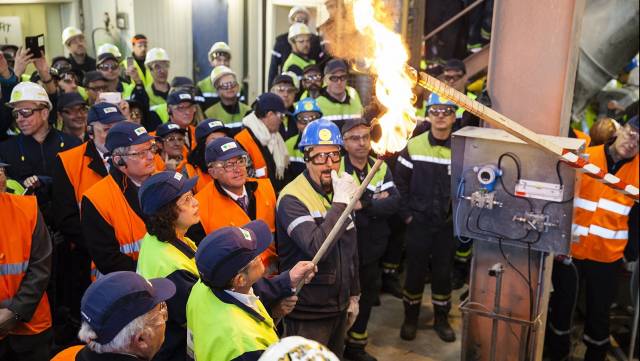 Verrerie d'Albi celebrates restart of No 2 furnace
The teams working for VOA - Verrerie d'Albi celebrated the restart of its number 2 furnace on 6 January with a match-lighting ceremony.
VOA's furnace n°1 dedicated to the production of very high quality flint and extra-flint glass underwent a complete rebuild at the end of 2015 and came into service at the beginning of 2016. Fully refurbished in turn, furnace n°2 – which produces green, dead-leaf and cannelle-colored bottles – has just restarted.
With these new installations, VOA can rely on extremely flexible manufacturing assets to ensure the continuous production of a wide variety of bottle line-ups. VOA, that celebrated its 120th anniversary in 2016, employs more than 300 people and manufactures 800,000 bottles every day.
Verallia, a manufacturing group wholly dedicated to glass packaging, is pursuing with this investment its operational excellence policy aimed at optimizing the quality of its products and services to satisfy its customers in France and for exports.
Benoît Chatillon, managing director of VOA – Verrerie d'Albi said "The modernization of furnace n°2 and all its manufacturing lines concludes an investment program historically high for our site. Today, our plant is new and equipped with industry-standard tools. This is a key competitive strength that will help us to grow our presence on the market, support our differentiation strategy, and ensure that our customers are delivered an exemplary level of performance and service. We are proud to have the su...
expand