Four presentation by three companies will highlight the latest innovations in the industry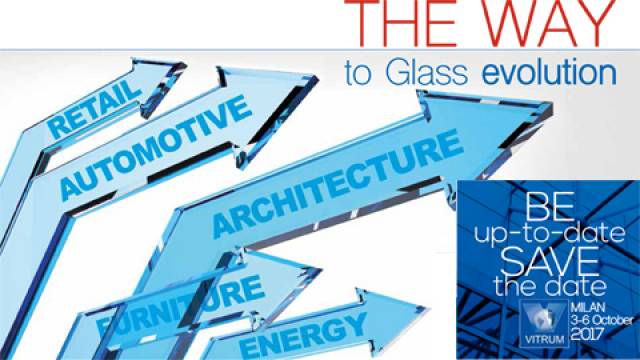 VITRUM 2017 presents "What's hot in glass processing"
It's time to talk about innovation. At Vitrum 2017, "What's hot in glass processing" focuses the spotlight on technologically cutting-edge products and solutions dedicated to the world of flat glass, hollow glass and accessories for glass processing. The companies have the floor

Among the major innovations rolled out for Vitrum 2017, the seminars are, without a doubt, one of the main attractions. And, with "What's hot in glass processing", the 20th edition of the International trade show dedicated to the world of glass decided to spark a new, crucial conversation where innovation occupies center stage.

Organized by Vitrum, the seminar is scheduled for Wednesday, October 4th at 2:30 pm, in the Aquarius Room (Stella Polare Convention Center, Fiera Milano Rho - South Entrance).

Even the format for this event is entirely innovative. Three leading industry businesses - ADI, Glaston and RCN Solutions - will unveil their latest technologies and most innovative solutions before the Vitrum audience. During each of the four presentations, the invited speaker will have 30 minutes to present the company's internationally-oriented state-of-the-art glass processing insights.

Speakers
ADI
• "High Performance Wheels To Reduce TCO"
David Craig Osborne

Glaston
• "Automating Flat Glass Tempering Process"
Miika Äppelqvist, Glaston Finland Oy

RCN Solutions
• "Chemical Tempering: Improve The Ideas And Give The Way To New Opportunities"
Roberta Cometti e ...
expand