As the original pioneer of the ball transfer unit in the 1940s, Alwayse Engineering is celebrating 75 years of innovation and development of this versatile product.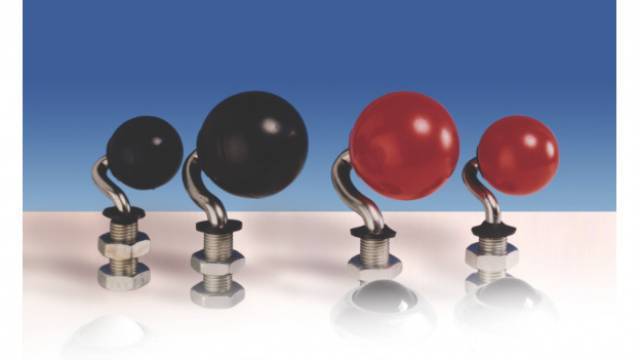 Celebrating 75 years of Alwayse Ball Transfer Units at Glasstec
Manufacturing the largest range on the market, ball transfer units and Float-On castors from Alwayse are used in glass handling applications across the world.
Specialist ball transfer units for glass processing allow smooth movement and instant change of direction with minimum effort. To ensure glass is not damaged, glass handling ball units are supplied with a white nylon ball material – or black phenolic ball where a high Shore hardness is required. With a wide range of fittings, glass handling ball units can be used in most existing machinery and can operate up to +80 Degrees C.
Alwayse Float-On castors have been specifically developed for use with glass in both wet and dry conditions. The black rubber ball material (or red polyurethane for greater Shore hardness and durability) ensures glass is not damaged, whilst also providing smooth movement and instant directional changes.
Jon Brough, Head of Sales at Alwayse, said 'our reputation as innovators in the industry is the result of over 75 years of R&D. This ongoing commitment to product development has been made possible through constant dialogue with customers and gaining a deeper understanding of their requirements.'
Alwayse grew from originally manufacturing castors to developing ball transfer units – so our expertise in castors and wheels helps us provide an unrivalled and all-encompassing service to identify the correct solutions.
Glasstec is a fantastic global platform to demonstrate our Float-On castors and rang...
expand