Architectural Products Magazine has awarded Guardian SunGuard® SNX 51/23 glass a 2015 Product Innovation Award (PIA) for its Science and Technology Center (STC) addition.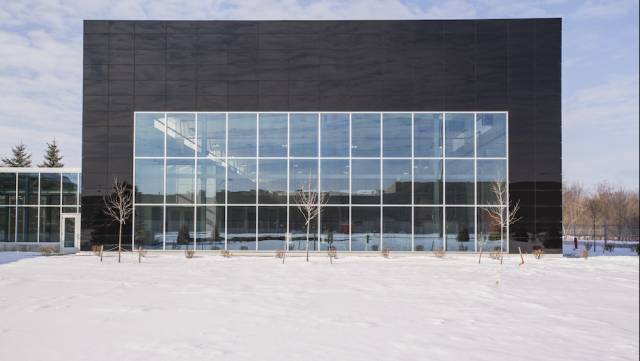 Guardian SunGuard® Glass wins Architectural Products Magazine Award
The judges honoured Guardian in the award program's project application category.
The STC's 27,000-square-foot addition features a high performance curtain wall designed to achieve net zero energy results using building integrated and rooftop photovoltaic panels and Guardian's newest commercial glass products for North America, SunGuard SNX 51/23 glass and SunGuard Spandrel HT glass.
"The glass on the new addition, with its single high performance coating, SunGuard SNX 51/23, outperforms the STC's original facade, which features two coatings," said Chris Dolan, Director of Marketing, North America. "This illustrates how far glazing technology has come in 15 years. We're honoured that the PIA judges recognised our vision to use the STC to create value for our customers through industry-leading products and applications."
Triple silver Guardian SunGuard SNX 51/23 glass contributes 51 percent visible light transmission and a solar heat gain coefficient of 0.23 to that performance. It also offers low reflectivity and a neutral blue appearance.
The glass was fabricated by independent Guardian Select® fabricator Thompson I.G., and independent Guardian Glazier Connection™ member Bagatelos Architectural Glass Systems designed and installed the façade system, which includes a full-size working model of Bagatelos Net Zero Envelope™. As a result, Guardian is able to track the addition's energy performance.
"This year's PIA winners prove once again that commercial bu...
expand