Participants are reminded to register for the 76th Conference on Glass Problems, before 2 October and save $150.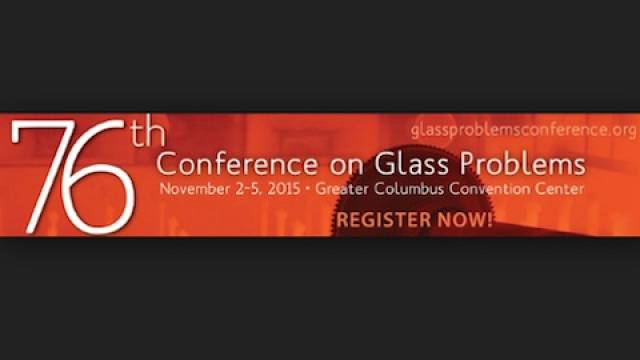 76th Glass Problems Conference: Early bird registration closes 2 October
The largest glass manufacturing conference in America will be held from 2-5 November, 2015 at the Greater Columbus Convention Center and the Hilton Columbus Downtown. This content-rich, technically-oriented conference attracts worldwide glass manufacturers and suppliers to exchange innovative solutions.
GPC conference topics include:
•
Symposium: Forming Technology in Glass Manufacturing
•
Innovations in glass melting
The GMIC symposium - Forming Technology in Glass Manufacturing will be held on 5 November 2015. This is a rare opportunity to focus on the market's latest technologies to support critical forming processes and address current challenges in glass manufacturing. Attendees gain technical knowledge and exchange experiences with each other in support of the advancement and application of forming technologies. Make plans to participate in this forum on challenges and advances in critical forming process technologies
There is also a series of glass manufacturer short courses scheduled for 2 November 2015, including:
• Fundamentals of Batch and Furnace Operation
• Breakage Analysis of Glass Containers and Furnace Operation
• Combustion
Information is available on the conference website www.glassproblemsconference.org. A limited number of student travel grants are...
expand