Saint-Gobain, one of the world's largest building materials companies, and Greentown Labs, the largest clean technology incubator in the United States, announce the extension of their partnership through 2019.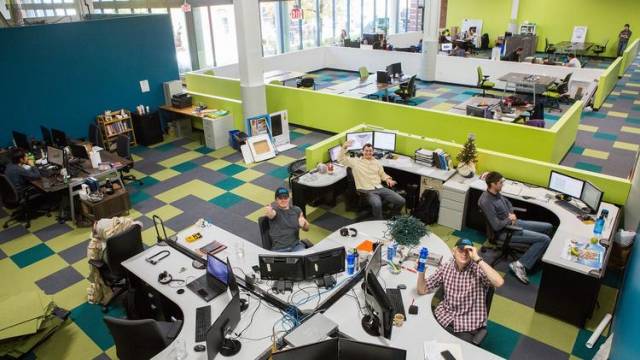 Saint Gobain, Greentown Labs extend partnership to support Clean Technology Innovation
The partnership includes Saint-Gobain providing product donations to support the construction of Greentown Labs' expansion site, the Global Center for Cleantech Innovation, which will nearly triple the incubator's current footprint in Somerville, Mass., and secure its position as the largest clean technology incubator in the world.
"Over the past three years, Saint-Gobain has been an exemplary partner and member of the Greentown Labs community," said Emily Reichert, CEO of Greentown Labs. "Our entrepreneurs are fortunate to work alongside Saint-Gobain's team of experts not only because of the insight they glean, but also because of the unique testing facilities Saint-Gobain provides as a shared resource in our lab. We're eager to continue our partnership that's focused on pushing the boundaries of clean technology innovation, and we can't wait to see our Global Center come to fruition with Saint-Gobain's essential support."
The vision for the Global Center for Cleantech Innovation is to build the most comprehensive incubator in the world for hardware-focused, cleantech startups to grow. The new facility will offer dynamic and creative workspaces, including a wet lab, testing facilities, additional prototyping lab space and a green roof.
Construction on the 55,000-square-foot Global Center for Cleantech Innovation began in October 2016 and is anticipated to be completed in fall 2017. Greentown Labs is delivering on its promise that the Center, located dire...
expand