Vera Pure is a family-run, high-end design company that offers a single, exclusive line of luxury glassware and silverware, designed by Austrian/Swiss architect and designer Vera Purtscher. The company has recently launched a new glassware collection.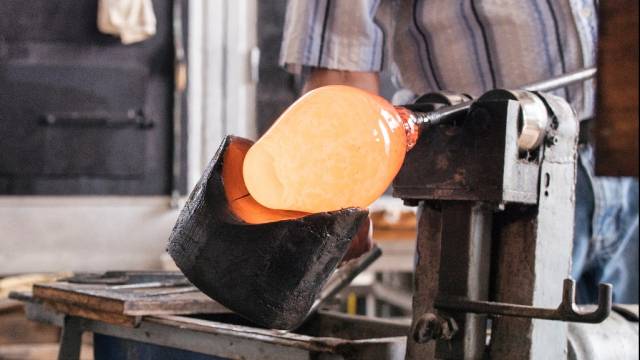 Vera Pure launches exclusive glassware collection
Its 'MoonLashes' cutlery, used in some of the world's top fine dining destinations, such as the Viennese Steirereck, Tantris in Munich and Gabriel Kreuther in New York, will be joined by 'SinStella', a unique selection of high-quality, carefully designed and crafted glass pieces that encourage individuals to eat and drink in style.
"SinStella prototypes are exclusively used at the Gabriel Kreuther restaurant in Manhattan, New York at the moment, and the insights were used to bring this luxury glassware collection to perfection. I have to mention that the whole development of the glassware and our cooperation with the famous chef has been such an amazing experience for our head designer Vera and our whole company," said company spokesperson Nihada Prnjavorac.
"Vera Pure's SinStella glassware is a very particular design collection. Besides the design - there is a sculptural glass base and several different glass inputs - which encourages creativity when serving food, SinStella is made of high-quality materials."
The Base is cut out of a flawless optic prismatic K9 glass block like a sculptor would cut out of a marble block. This rare traditional technique is currently only offered in the Far East."
The company's manufacturing partners come from one of the three remaining high-quality suppliers of glass in Europe: Poland, the Czech Republic, and Romania. Different SinStella inputs are mouth-blown highest quality crystal glasses with a fire cutting on the edge.
"...
expand