DecraLed now has a new website, with a simple interim site to showcase its core decorative product ranges. This development comes after itsrecent takeover by Thremoseal.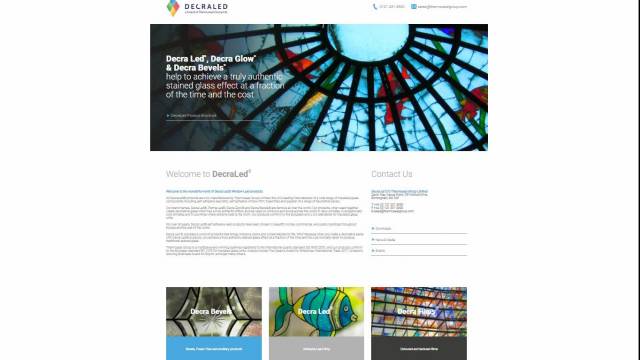 The www.decraled.co.uk website has been re-launched
Following the recent purchase of the DecraLed range of stock and assets, leading UK insulated glass (IG) component manufacturer and supplier to the window industry, Thermoseal Group, has re-launched the www.decraled.co.uk website with a simple interim site to showcase its core decorative product ranges.
DECRA Led® adhesive lead strip and wide range of DECRA Glow® Films; DECRA Bevels®; as well as infused tiles and a multitude of decorative accessories are all part of the DecraLed range which has been manufactured to highest quality standards and developed with skills honed over 60 years in the industry before being further developed in Thermoseal Group's multiple award-winning business.
The Group's Sales Director Mark Hickox tells us: "Having taken over the DecraLed brand and full product ranges, we felt that the websites on offer didn't do them justice, so we have quickly launched a temporary site. This website is reflective of the design we are currently working on for a new comprehensive website which will fully showcase the entire range of decorative products we have on offer. It is also an online shop which will enable 24-hour purchasing worldwide. Look out for this in the early part of next year which should fall in line with our plans to expand the decorative range.
"Since the purchase of DecraLed, we have integrated its 2,000-plus product range into our extensive range of IG components on offer. We have also made significant investments in enhancing the decorat...
expand