Pujol selected for high versatility and flexibility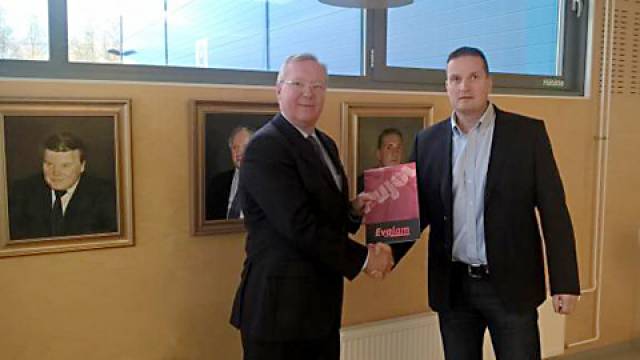 Lasiliiri chooses PUJOL-100 PVB+
Lasiliiri, the oldest glass processing company in Finland, with interests in both the Finnish and Scandinavian markets, takes another step toward continual modernization and leading the Scandinavian market with highly valued and innovative products.

The machinery installed at the Lasiliiri plant in Rihimaki will be the latest generation of the PUJOL-100 PVB+ line with a Pro-Convection system included. This will allow Lasiliiri to optimize energy consumption and provide total flexibility of their production processes, increasing productivity of the plant while also allowing opportunities for manufacturing revolutionary products such as dynamic glass, interactive glass, structural glass and all the varied types of laminated glass existing in the market without limitation, both in number and size.

Among all the possible products available on the market, Lasiliiri chose to invest in Pujol, making the decision to laminate with PUJOL-100 for its unmatched advantages and the untapped potential that it presents against obsolete traditional laminating systems.

Ari Liri, president and third generation heir at the helm of Lasiliiri, said, "The PUJOL-100 PVB+ line is without a doubt a revolutionary and efficient product to laminate in the twenty-first century. Pujol has the vision of being able to understand the needs of glass processors that are going to succeed in the future–in fact in a present that has been quickly advanced. Highly efficient plants and processes are needed that do not h...
expand