BA Glass Group will have equipment from IRIS Inspection machines for its cold end inspection requirements. All equipment ordered features the latest hardware and software functions for the accurate inspection of bottles (beer, wine and soft drinks), as well as food jars.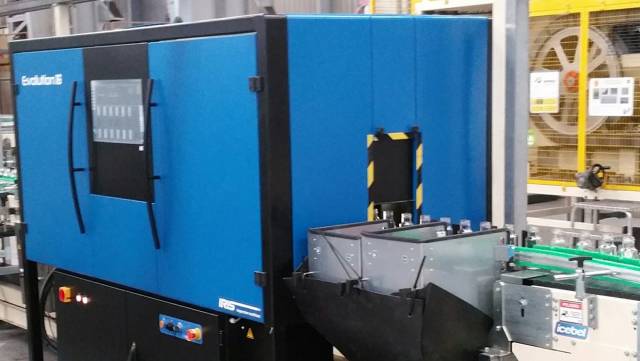 IRIS inspection is supplying cold-end equipment to BA Glass Group
BA Glass Group, which includes successful businesses in Portugal, Poland, Germany and Spain, has turned to IRIS Inspection machines for its cold end inspection requirements.
All BA factories are equipped with modern automatic inspection machines that verify 100% of production to guarantee the conformity of their output's physical and dimensional characteristics. As a result of these efforts, BA has emerged as a reference supplier to the food and beverage industries, where the quality of its products and ability to identify innovative and flexible solutions are highly regarded.
Within the past two decades, a positive relationship has developed between the glassmaker's production experts and the cold end inspection specialists at IRIS Inspection machines. Lyon-based IRIS designs, manufactures and markets a complete range of bottle inspection systems to provide customers with defect-free, high efficiency production. The company has engineered a series of camera-based inspection equipment, able to detect defects of every size, shape and colour.
BA Glass Group ordered 13 of the latest Evolution inspection equipment models earlier this year, to upgrade and elsewhere to supplement existing equipment in Portugal and Spain. The glassmaker was the industry's first customer for Iris Inspection machines, following the completion of successful installations at its Venda Nova plant in Portugal. Thirteen years later, one Evolution 5 and two Evolution 16 machines have been purchased for th...
expand