As one of the top suppliers of glass products in the country, MG Company's products have been used for various well-known constructions in Australia, such as Insulblind IGU with Integrated Blind for Hospital, Sky Glass for Balustrading in High Rise Apartments, Insulglass Select IGU for refurbishment of RMIT, St. Andrews House as well as for residential application etc.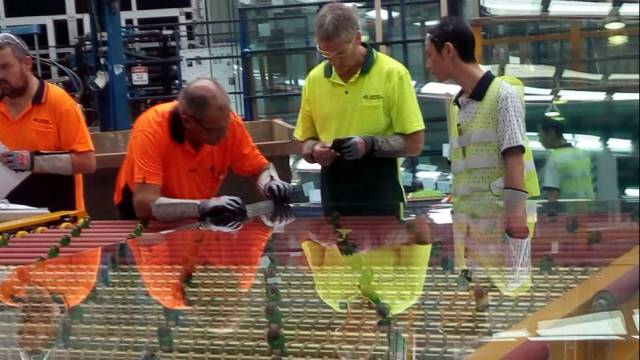 LandGlass goes all out to meet 18 day deadline
The Company did careful research and comparisons before they placed an order for the JetConvection glass tempering furnace with LandGlass. The contract required LandGlass to guarantee the new system up and running flawlessly, including completing all installation and debugging work for acceptance within 18 days after the equipment delivery. MG Company promised to work closely with LandGlass on site.
"No doubt it's a tough challenge. But working on-site toward a deadline was all too familiar to LandGlass' crew. We have won this type of battle numerous times," said a LandGlass representative. The key to success lies in giving full consideration to on-site workload reduction throughout product design and manufacturing stages, well planning of on-site installation procedures, and close collaboration of field personnel. Having in mind the need to minimize the on-site installation work, the system adopted fully modularized design with components assembled in the factory whenever possible. Installation procedures were detailed to each element with clear requirements on different types of responsible personnel and tools. The Customer Service department also assigned skilled technicians who were familiar with local affairs to facilitate communication. Before the arrival of the equipment, LandGlass had already sent experts in mechanical, electrical, and processing fields to customer's site.
"As soon as the equipment was unloaded, the crew was moving ahead quickly. It's not on...
expand