Turkey's Şişecam Group opened an automotive glass facility in Romania at its GlassCorp subsidiary with a ceremony attended by Prime Minister Mr. Victor Ponta.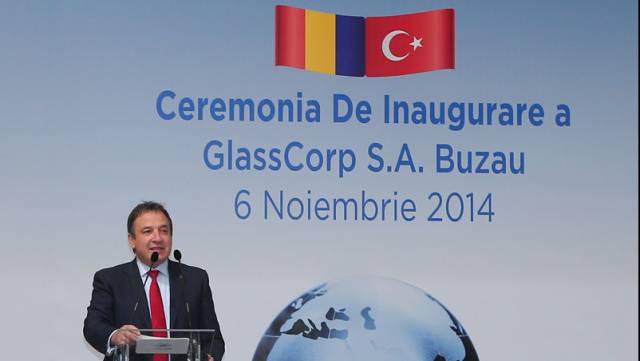 Şişecam Group Vice Chairman and CEO, Prof. Ahmet Kırman
Addressing the ceremony at the GlassCorp production facility in the province of Buzau, Prime Minister Ponta said that they are impressed by the strength of Şişecam Glass as shown by the EU 65 million investment and noted that one of the most important factors behind Romania's development is the automotive industry. The GlassCorp plant represents the largest investment of Turkish capital in Romania.
Şişecam Group Vice Chairman and CEO, Prof. Ahmet Kırman, noting that the GlassCorp plant equipped with the latest technology is the largest automotive glass manufacturer in Romania, said "This investment is one of the most important steps taken towards the development of automotive supply and glass industries in Romania, and will gain even further strength with the long-established, friendly and cooperative relations between Romania and Turkey."
"Deriving half of its sales income from international markets, our group has manufacturing operations in 13 countries across a vast geographical area ranging from Russia to Germany and from Egypt to India. We are a global group with our more than 20,000 employees, sales extending to almost 150 countries and sales revenue of more than $ 3.1 billion. We are on track to become one of the three largest global manufacturers in line with our vision for 2020."
Prof. Ahmet Kırman said that Şişecam is the 3rd largest manufacturer in Europe and the 6th largest manufacturer in the world in flat glass industry, adding: "Our sales revenue ha...
expand