Apogee Enterprises, Inc. (Nasdaq:APOG) has announced fiscal 2017 second-quarter results. Apogee provides distinctive solutions for enclosing commercial buildings and framing art.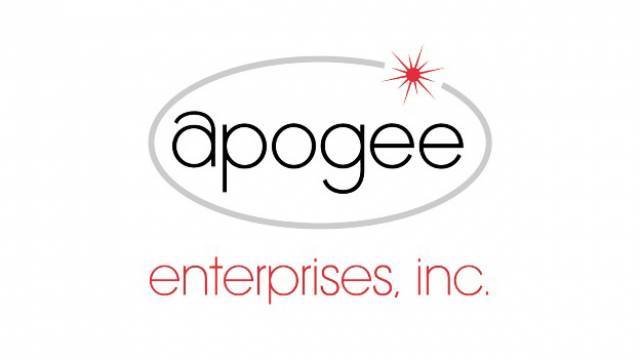 Apogee delivers strong Q2 growth
"Second quarter results were outstanding, as we delivered record quarterly revenues, operating margin and earnings per share – revenues grew 16 percent to $279 million, the operating margin of 11.9 percent was up 260 basis points, and earnings per share of $0.77 increased 54 percent," said Joseph F. Puishys, Apogee chief executive officer. "The strength we are seeing in our non-residential construction end markets is evident in the results from our architectural segments. All three architectural segments grew revenues and operating income, with operating margins all increasing more than 200 basis points.
"We continue to see strong non-residential construction market conditions and order activity, and have extensive visibility to future work, giving us confidence in our outlook for fiscal 2017 and beyond," he said. "Backlog grew both sequentially and year on year in our architectural glass and framing systems segments combined. The decline in the consolidated backlog resulted from the inconsistent timing of committed architectural services segment projects progressing to signed contracts in the quarter. This business continues to have an impressive pipeline of active bids. As we've stated for some time, the architectural services projects business has uneven quarter-to-quarter revenues and backlog.
"With our strong operational performance in healthy commercial construction markets, we are once again increasing our earnings per share outlook range for fiscal 2017 ...
expand