The Jenoptik Group returned to its path of profitable growth in 2015, ending the fiscal year with record figures for revenue, earnings and cash flow.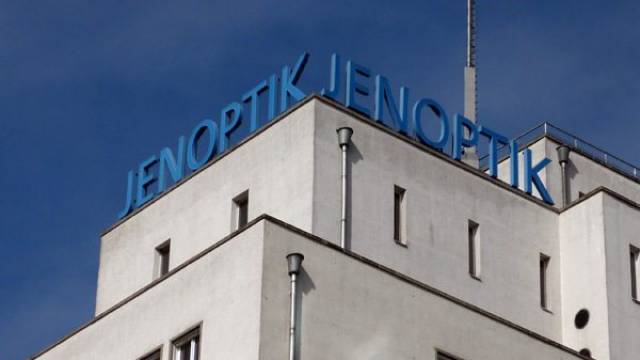 Jenoptik announces best fiscal year in recent history
Revenue grew more than 13 percent to 668.6 million euros (prior year 590.2 million euros). Products from all three segments, including laser machines and metrology systems for the automotive industry and optoelectronic systems, helped to generate this increase, as did the settlement of a major order in the Defense & Civil Systems segment. The contribution to revenue made by Vysionics, the company acquired in 2014, and foreign currency exchange effects also boosted revenue.
"We achieved our targets and have taken a major step forward in the strategic development of the company. Operational excellence, innovation and further internationalization remain the cornerstones of our approach. In 2015, for example, we generated first major revenues with new products in communications technology, a market we previously have not served, and secured new customers from the life science industry outside Europe. More than two thirds of our revenue came from abroad in 2015," says Jenoptik President & CEO Michael Mertin, summing up the past fiscal year.
In regional terms, North America and Europe showed the greatest growth, but revenue also increased in Asia. The revenue boost in Europe was in part due to the first-time inclusion of Vysionics, the specialist for traffic safety technology from the United Kingdom that was acquired in late 2014.
With 18.7 percent, the group EBIT showed considerably stronger growth than revenue, and came to 61.2 million euros (prior year 51.6 million euros). The ...
expand