Kinestral Technologies, Inc., has recently launched Halio™, smart-tinting glass that combines the latest advances in material science, device physics, automated manufacturing, and cloud software technologies to deliver the world's most powerful and responsive natural light management system. With its intuitive user interface, Halio ushers in an era of interactive windows and walls for homes and commercial buildings.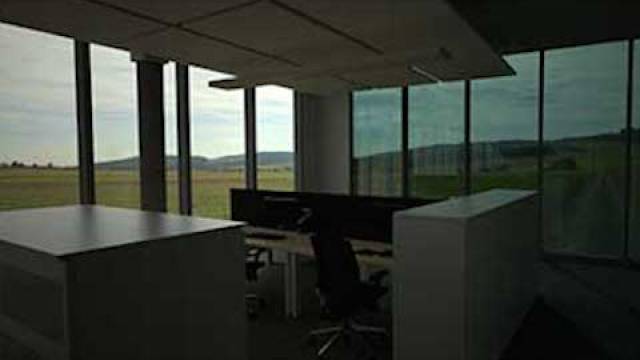 Kinestral launches smart-tinting building glass
"Halio is magic. It looks just like ordinary glass, but it responds immediately to our individual needs to keep us comfortable and connected with the outside world and with each other," said S.B. Cha, CEO of Kinestral.
Halio is advanced glass technology that instantly transforms rooms into sanctuaries of natural light, offering comfort, privacy, and a greater sense of well-being.
Halio is the first smart-tinting technology to deliver a product that is truly indistinguishable from ordinary clear glass. But unlike ordinary glass, Halio tints to shades of neutral gray to block unwanted light or to increase privacy when needed. With its crystal clear appearance, uniform tinting, and real-time responsiveness, Halio gives architects and designers a versatile product to create more stunning interiors and exteriors while meeting state and national energy efficiency mandates. Halio's neutral gray tints are compatible with any color palette or style of home or building.
Halio can be programmed to respond to the weather, time, or the sun's position during the day. Halio can also be manually operated – with a voice command or with intuitive wall mounted controls. Tinting begins instantly, and Halio offers the flexibility of stopping mid-program when a desired shade is achieved. In large floor-to-ceiling windows, the darkest shade of gray is achieved in less than 5 minutes.
In its darkest state, Halio provides privacy levels not possible with traditional glass. When used for interio...
expand