The Corning Museum of Glass and Corning Incorporated have announced that artist Anna Mlasowsky has been selected as the second of two Specialty Glass Artists-in-Residence for 2016.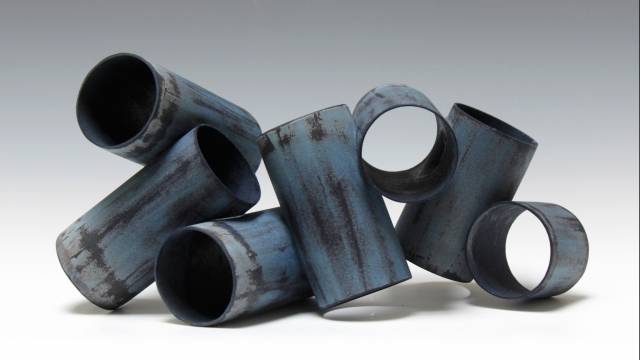 Anna Mlasowsky selected for Corning Museum of Glass Specialty residency program
Anna's approach to glass exploration combines an interest in culture and science, making her an ideal candidate for this residency.
The Specialty Glass Residency is a joint program of The Corning Museum of Glass and Corning Incorporated that supports artists in exploring the use of specialty glass materials to inform their body of work. Mlasowsky is the fourth specialty glass resident following metal sculptor, Albert Paley from 2014-2015, and glass artists, Tom Patti in 2015, and Toots Zynsky earlier this year. Mlasowsky's residency will begin in late June and continue through the end of the year.
Mlasowsky focuses her curiosity on studying the traditions and habits of glassmaking. "The way we evaluate a material and use its properties is defined by preconceived opinions and boundaries set by traditions," said Mlasowsky. Her work seeks to challenge preformed behaviors and "raise questions about reality and projection."
"I am not concerned with craft and technique, I don't judge things by how they are made, but how they make use of material," she continued. "An essential part in my artistic effort is to be suggestive without being determined. I am interested in how I relate to things, and how they relate to me."
Mlasowsky often employs uncommonly used techniques, such as introducing stress into glass, straining and breaking it, and exploring technical errors. This approach has resulted in diverse projects that encompass craft traditions, performance, video, and 3D dig...
expand