The Corning Museum of Glass (CMoG) marks the one-year anniversary of its Contemporary Art + Design Wing, which has welcomed 460,000 visitors since opening on March 20, 2015.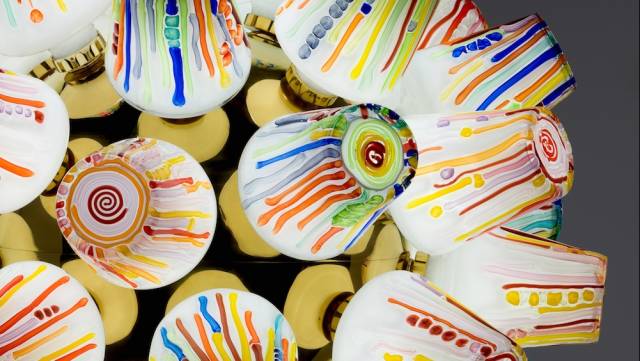 The Corning Museum of Glass celebrates first anniversary of Contemporary Art + Design Wing
The 100,000-square-foot addition, fully funded by Corning Incorporated, is the world's largest space devoted to the display and creation of contemporary art and design in glass, and features 26,000 square feet of gallery space and a 500-seat live glass demonstration facility. Designed by Thomas Phifer and Partners, the wing is home to works created since 1990 by artists who have pushed the boundaries of what is possible in glass.
In celebration of the anniversary, the Museum has announced significant acquisitions created by the Campana Brothers, Karen LaMonte, and Geoffrey Mann, to be installed in the coming months. These new works will serve to further diversify its growing contemporary collection, which currently includes more than 70 pieces from the Museum's permanent collection by lauded contemporary artists and designers such as Fred Wilson, Liza Lou, Kiki Smith, and Danny Lane.
"The opening of the Contemporary Art + Design Wing was a pivotal moment for the Museum," said Dr. Karol Wight, president and executive director of CMoG. "CMoG is home to 3,500 years of glass, which provides the rare opportunity to experience the medium's complete and complex history, appreciate its application as an artistic medium, and witness and participate in its creation all in one place. Contemporary artists are taking glass to a new scale, and our new wing allows us to showcase these monumental works in an ideal viewing atmosphere."
In February, the Museum announced the appoint...
expand