Since 1969, 400 Glas Gasperlmair specialists have been processing flat glass on a space of more than 50.000 m² in Wagrain, near Salzburg. 85% percent of the manufactured products are installed in Austria, the rest is exported to the neighboring countries. 24 to 30 articulated trucks leave the factory per day.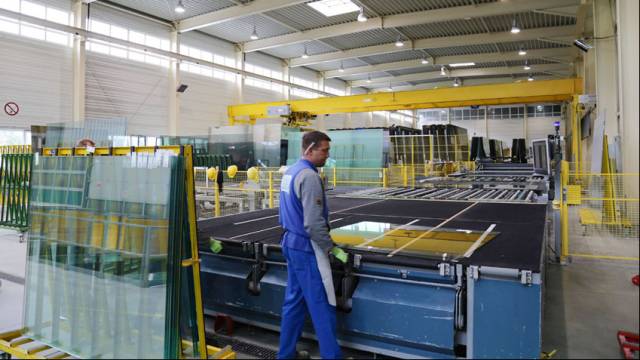 Glas Gasperlmair saves time and money with LiSEC software
Two years ago, the owning family decided to introduce a software solution by LiSEC – to be specific: capacity planning including production monitoring. After a period of nine months, the Glas Gasperlmair teams were already working with the new processes and with the capacity planning software. The project took just under two years including fine tuning.
The project is now completed and the success is impressive.
Company representative Mr. Josef Gasperlmair said he couldn't IMAGINE PRODUCTION WITHOUT LISEC SOFTWARE?
"We had reached a size and a variety of products which made the use of software necessary and indispensable. Without this software we would no longer be able to map the production processes in an economic way.
"The use of this software had an enormous influence on several parameters. In particular the assignment of the cut glasses to the following processing steps has become much more efficient due to the bar code system: the time-consuming searching of individual glasses is a thing of the past. Let's take the output rate. Until recently we produced approximately 7000 sheets per day, now we produce 11000 per day. The process has nevertheless become calmer altogether. Or let's take the scrap rate: before we had the software, the rate amounted to just under 2.6%, now the value is 1.4% - this means ready cash!
"We also took a step forward in our delivery promise. Before we had the software, we were below 98.4%, now we have achieved 99.6%. Quite a number of ...
expand