SCHOTT recently demonstrated its glass tubing technologies for algae production and wastewater treatment at the Algae Biomass Summit in Phoenix, Arizona.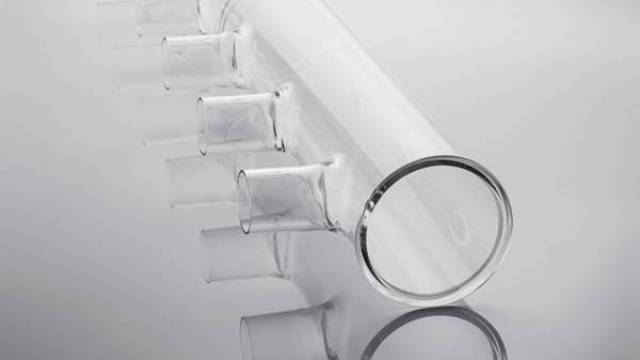 SCHOTT Glass Tubing advances algae production and wastewater cleaning
SCHOTT's tubing is a crucial component in photobioreactors and algae production systems, e.g., for the Austrian commercial algae producer ecoduna and Clearas Water Recovery, a U.S.-based municipal and industrial wastewater recovery firm. Though the two systems differ in size and arrangement, the glass tubing encourages algae growth and improves biomass yields.
Algae production systems are designed to run constantly, therefore the tubing must be structurally sound and cannot become opaque or fade. SCHOTT's glass tubing can withstand hundreds of gallons of water filled with algae over many years and still maintain excellent light transmittance. Research has found that SCHOTT's glass tubing boasts higher light transmission than polymer tubes while experiencing minimal solar degradation over one year.
Niko Schultz, SCHOTT PBR product manager, highlighted the advantages of glass compared to polymer tubing and presented some trends in the field during a conference presentation.
Montana-based Clearas Water Recovery, which specializes in wastewater cleaning and recovery, relies on SCHOTT glass tubing in its nutrient recovery system. Clearas Water's reactors use sunlight and algae's appetite to remove excess nitrogen and phosphorus from municipal and industrial water supplies before the water is discharged into the environment. The algae, feeding on the surplus of nutrients in tightly controlled, clear glass tubing, can reduce the phosphorus levels in the water by a factor of 10 an...
expand