Merck has announced that it will be establishing a production unit for liquid crystal window modules.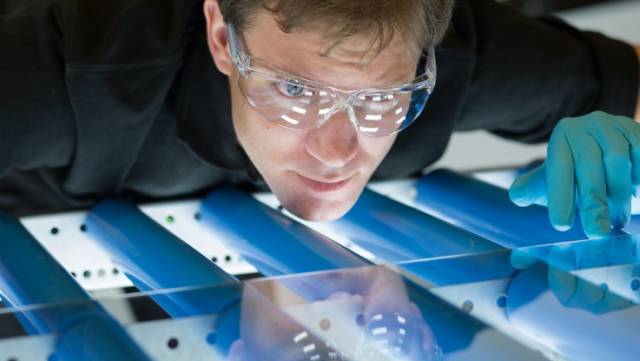 Merck invests € 15 million in Liquid Crystal Window Technology
The volume of the investment is around € 15 million; the location will be decided in the coming weeks. The manufacture of the switchable glass modules is scheduled to begin at the end of 2017. 
The investment in liquid crystal window technology is an important step as part of the company's LC 2021 strategic initiative. With this, Merck is pursuing the goal of leveraging its market and technology leadership in liquid crystals beyond their use in displays. In June 2014, Merck acquired Peer+, a Dutch specialist for liquid crystal window technology, with which it had been collaborating closely since 2011. 
Switchable liquid crystal windows (LCW) can currently achieve two effects: They darken the glass to provide sun protection or they make the glass opaque to provide privacy. They are primarily used in architecture; automotive applications are being developed. To achieve faster market penetration of the new technology, Merck has now additionally set up an independent business field for liquid crystal window technology. Like the liquid crystals business, it is part of the Display Materials business unit within Performance Materials.
"We see this as a major opportunity to shape the market for liquid crystals in windows. Yet it does not mean that we will be competing with glass and window manufacturers. The LCW modules that we will be manufacturing are in a sense precursor products. Our customers can process them to make smart windows and glass façades," states Walter Galinat...
expand