Professor Sidney Nagel leads the Simons Collaboration on Cracking the Glass Problem, a group of 13 scientists from seven European institutions and five other U.S. universities funded by the Simons Foundation through the Collaborations in Mathematics and Physical Sciences program.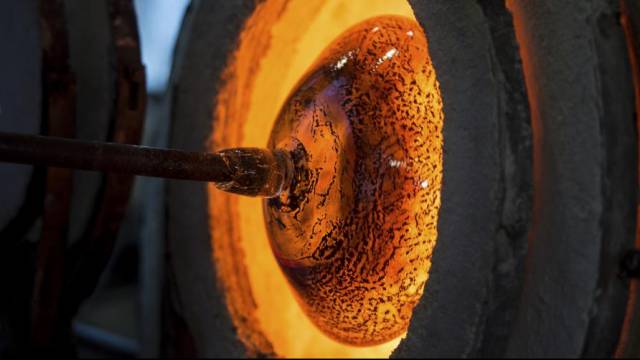 UChicago leads Simons Foundation collaboration to study the physics of glass
The collaboration, supported by a $10 million grant from the Simons Foundation, aims to build upon recent theoretical advances to achieve a unified and general understanding of the glass transition.
Sometimes in science, the most mundane phenomena embody the deepest mysteries. For example, glass is made by cooling a liquid rapidly until it solidifies. But when and how does that change occur? When does liquid become solid? Is there a definite transition at all?
The answers to those questions would have implications far beyond understanding the physics of glass, in realms as far flung as biology, computer science and astrophysics. Sidney Nagel, the Stein-Freiler Distinguished Service Professor of Physics at the University of Chicago, hopes to find them.
"This is a problem that has been plaguing physics and chemistry for a long, long time," Nagel said. "People have made inroads. But we now have different techniques, looking from different points of view, which we think will be able to bring things to a point where we'll be able to solve something concretely about this glass transition problem."
The Simons Foundation is well known for supporting discovery-driven science that seeks to better understand theoretical problems of fundamental scientific importance, said Edward "Rocky" Kolb, dean of the Division of the Physical Sciences.
Deceptively complicated
"We are grateful to the Simons Foundation for backing this remarkable team that Sid Nagel has assembled. We need just s...
expand