The first prototype of a high-resolution camera that can produce congruent images for two spectral ranges will be presented at Optatec 2016, in Frankfurt from 7-9 June.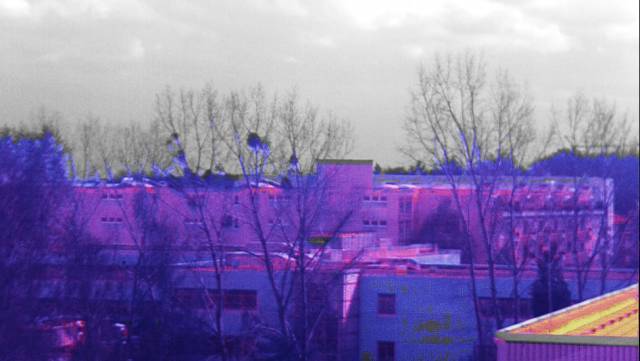 Single lens multispectral camera developed by Fraunhofer scientists
The camera was developed by researchers at the Fraunhofer Institute for Photonic Microsystems (IPMS) in Dresden.Whether in security systems monitoring airports, tunnels or train stations, automotive driver assistance systems, remote sensing and environmental analysis, industrial metrology or medical technologies, wideband spectrum imaging is preferred or even required in many areas of application. In addition to the visible spectral range, the infrared spectral range with wavelengths above a few microns is particularly interesting. It offers further image information not provided in the visible range, but which is extremely useful in many applications such as building services engineering, field monitoring and quality control of electronics production.
Systems currently available on the market use optics, materials and components individually adapted for various spectral ranges. Because conventional glasses are not transparent in the infrared spectral range, lenses are often made of expensive semiconductor materials. In addition, images captured using multiple cameras from different directions are always subject to a parallax. This results in complicated post-processing, requiring precise classification of image data provided by the different cameras.
»These disadvantages can be overcome with our multi-spectral camera which produces congruent, parallax-free images using multiple detectors through a single lens.« says Fraunhofer IPMS Business Unit Manager Dr. Sebastian Meyer. H...
expand