The Centre for Process Innovation (CPI), has selected Beneq's roll-to-roll ALD unit for their thin-film barrier development platform. Beneq is a leading ALD equipment supplier that has been developing roll-to-roll ALD based on spatial atomic layer deposition (ALD) since 2008. The equipment will be delivered to CPI in England in Q2 of 2014.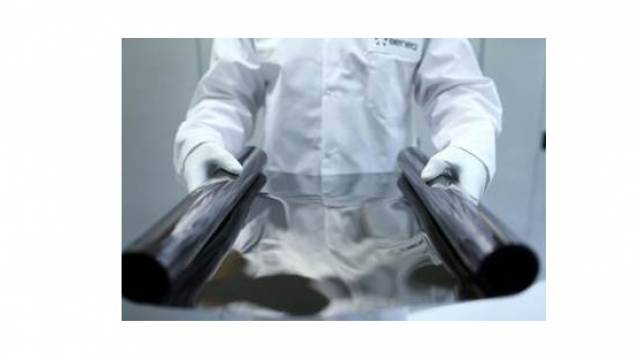 Beneq's R2R ALD technology has been selected by CPI in the UK for demanding moisture barrier applications. The unit is capable of coating 500 mm wide webs
Beneq has signed an agreement with CPI to deliver roll-to-roll (R2R) ALD equipment to CPI's NETPark facilities in Sedgefield in the North East England. Beneq was chosen as the result of a public tendering procedure.
"We are very pleased and proud to have been chosen by CPI as their partner to deliver the R2R ALD system," says Mikko Söderlund, Technical Sales Director, Beneq. "CPI is a forerunner in the development of ALD-based flexible thin-film moisture barrier technology for demanding flexible electronics applications. They are a perfect partner for us to jointly develop the technology further and make it accessible to the industry."
CPI has been evaluating R2R ALD technology for several years. "We selected Beneq's R2R ALD system because we were looking for a scalable and robust platform for our product- and application-specific development and pilot production work. Beneq have years of experience in industrial ALD applications and production to bring confidence to the R2R environment and allow our fast progress in the field. Our first goal is to develop full system technologies and processes to the field of clear flexible barrier encapsulation and substrate materials. Here we see higher performance and lower cost potential that is commercially scalable with inclusion of R2R ALD processing. We also envisage that R2R ALD will play further important roles in various aspects of flexible 'plastic electronics', where highly conformal nanoscale thin films are required. ...
expand