The European Container Glass industry welcomes the long awaited European Commission's package published today, which paves the way for a real EU Circular Economy.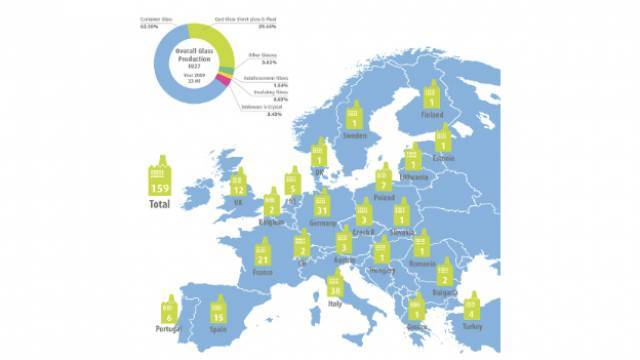 European container glass industry at last welcomes circular economy package
The new recycling targets for glass packaging are ambitious but the industry is ready to take on the challenge with the right support in a level-playing field for all materials.
Glass holds a special place in the EU Circular Economy. It is a permanent material that is 100% and endlessly recycled without any degradation of its intrinsic properties, as long as it is separately collected and treated. According to the latest statistics, 73% of all post-consumer glass packaging in the EU is collected for recycling.
"Our industry is engaged in a real circular business model! We endlessly recycle glass bottles to produce new ones since 40 years, and by doing so we reduce environmental impacts, we create jobs, we reduce costs and grow our businesses. It is encouraging that the closed loop now becomes the model for the whole EU economy" said Vitaliano Torno – President of FEVE, the European Container Glass Federation. "The proposed recycling targets for glass packaging are challenging especially for those countries where a lot still needs to be done; more investment will be needed to develop glass recycling infrastructures."
Closed loop production systems must be at the heart of the future EU circular economy. A strong partnership between the manufacturing industry and other important partners of the value chain such as national and local authorities, waste processors, EPR schemes and consumers, will be essential to ensure a successful transition. Public and private investmen...
expand