The European Container Glass Federation (FEVE) has released its latest recycling data which indicates that the EU28 average recycling rate for glass packaging has reached a new high of 73 percent.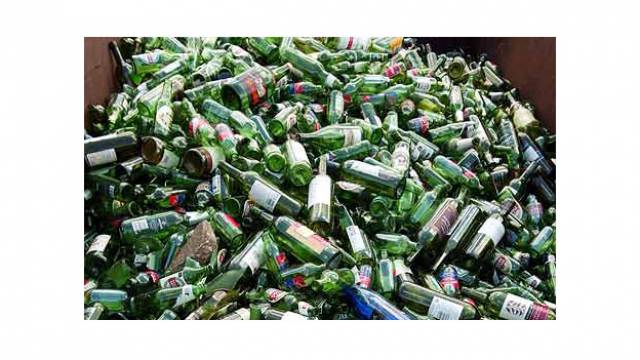 Glass recycling hits 73 per cent in Europe
According to the report, over 25 billion glass containers continue to be recycled in a bottle-to-bottle closed loop, making glass a model of the circular economy. Sweden, Belgium, Luxembourg, Austria and Germany continue to be the best performers and to record striking rates, the federation says, while Italy, the Netherlands and Malta improved on previous years. Meanwhile Eastern European countries appear to be catching up, with Estonia, Slovenia, Slovak Republic and Croatia recording promising growth rates, FEVE says. The federation claims that these increased recycling efforts make Europe the continent with the highest glass recycling rates in the world.
"The high glass recycling rate of 73 percent shows that the glass packaging model is the best performing closed loop business model, but more resources need to be invested to improve glass recycling even further and especially in countries lagging behind," said FEVE President Vitaliano Torno.
Glass recycling enables the container glass industry to reduce its environmental footprint by saving energy and raw materials, and it helps maintain some 125,000 jobs in the EU, FEVE says. Glass plants deliver more than half of their products within 300 kilometers and more than 70 percent of raw materials travel less than 300 kilometers.
"The same glass can be recycled over and over again, said Adeline Farrelly, FEVE secretary general. "We call on the European Commission to acknowledge bottle to bottle multiple recycling in the inc...
expand