From 21 to 24 October 2014, glasstec 2014 is being held at the Dusseldorf Exhibition Centre. At this leading trade fair for the glass industry, Durst Industrial Inkjet Application GmbH will present the Rho Vetrocer 250 digital printer for decorative glass.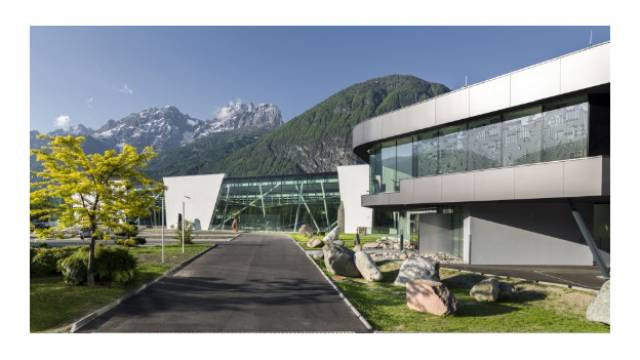 Durst will present its digital printer for decorative glass at glasstec
Durst Industrial Inkjet Application GmbH is a 100% subsidiary of the Durst parent company, a leader in the field of flatbed inject printers for 15 years, and offers innovative digital printers for industrial applications. As part of industrial manufacturing processes – wooden boards for furniture, door panels or floors, metal plates for cans or façades, synthetic parts for car interior fittings or control consoles – surfaces are embellished with decorative finishes. The digitisation of surface printing via digital inkjet printing provides an answer to the increasing cost pressure in the industry caused by smaller batch sizes, the personalisation of products and copy-protection for branded products. An additional benefit is that with the functional nano-inks developed through intensive research, functionalization of surfaces as well as decoration can be carried out.
Durst Application has specialised in this digital coating technology in industrial manufacturing processes. One of the largest and most interesting fields of application is the flat glass area.
In the field of glass, inks with inorganic pigments and zinc frits are fired at 680-700°C during ESG production. In the process, the colours have a greater colour space than previous colours due to special pigments developed in collaboration with university research departments. Their density and opacity exceed standard requirements.
With the Rho Vetrocer 250, Durst offers a robust inkjet printer with inorganic ceramic in...
expand