Gerresheimer's new apprentices are taking their first steps in the world of work. By the second year of the program they're into the routine and, by the third year the final examination and the end of the apprenticeship are in sight.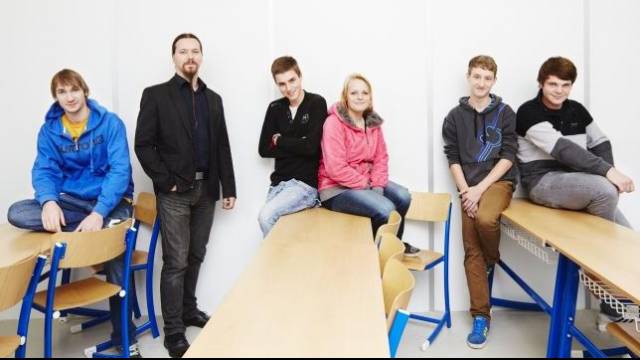 Apprentices at Gerresheimer: part of the family from day one
"Apprentices at Gerresheimer are part of the family from their very first day on. They are shown the ropes by their more experienced colleagues and our committed trainers. Initially, they need quite a bit of assistance and support, but we also give them projects they are capable of working on alone," said Thomas Perlitz, Global Senior Vice President Human Resources at Gerresheimer in Düsseldorf, adding that the company offers almost 100 percent of its apprentices a full-time position when they complete their apprenticeship. This year more than 50 Gerresheimer apprentices will be taking their final examinations and embarking on their careers. Gerresheimer currently has around 180 apprentices at eight establishments in Germany. Here's an overview of the training establishments.
Gerresheimer Bünde - the syringe specialists
Gerresheimer manufactures glass syringes for the pharmaceutical industry day and night at its Bünde plant in eastern Westphalia. They are used for applications such as heparin injections or influenza vaccinations. The six new apprentices and one sandwich degree student who have been taken on this year will join the 18 existing apprentices and students at Gerresheimer Bünde.
Gerresheimer Essen, Lohr and Tettau – high-tech glass competence with traditional roots
All of Gerresheimer's German glass production facilities are tradition-steeped establishments. The plants in Essen, Lohr and Tettau have a total of around 1000 employees who manufacture many bill...
expand