PLUGandWORK integrates existing machines into modern production systems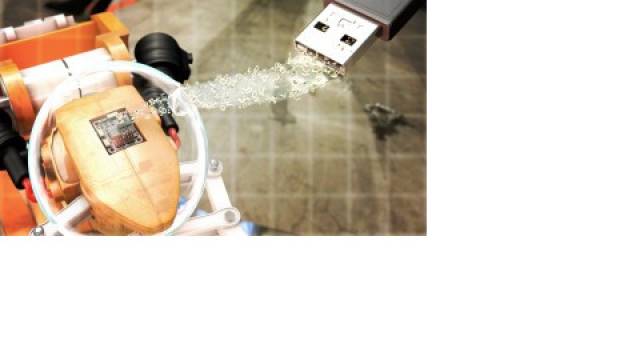 Fraunhofer PLUGandWORK solutions
Fraunhofer PLUGandWORK integrates with MES and SCADA and automatically generates a communication server for data exchange with other systems or IT systems. This means that medium-sized companies are also taking the leap into the age of Industry 4.0. The technology is market-ready and is currently being used by several pilot customers. The researchers will be presenting a demonstration at the Hanover Trade Fair (Hall 2, Booth C22, April 24-28).

PLUGandWORK helps connect your legacy plant floor equipment into all the major Industrie 4.0 and Industrial Internet-of-Things players such as IBM Watson, GE PREDIX, Rockwell Automation, PTC Thing Worx and others. Today, the consistent implementation of Industrie 4.0 still often fails because older devices that do not yet have the necessary interfaces are still in use. In the worst case, the machines then work in isolation in the production hall.
The Fraunhofer Institute for Optronics, Systems Technologies and Image Exploitation (IOSB) in Karlsruhe has developed a solution to this problem. PLUGandWORK ensures that existing machines and systems can be integrated into the production system. If you don't already have gateway systems on your plant floor, our inconspicuous cube houses a standard industrial PC with Windows as the operating system. Your machine provides all information about itself and its capabilities via network cable to the cube. The machine is integrated into the production system, it can communicate with other systems a...
expand