The growing use of SPD-Smart EDW systems is taking a leading role in improving passenger experience in ways that go beyond just shading, as featured at the recent EBACE aircraft show in Geneva.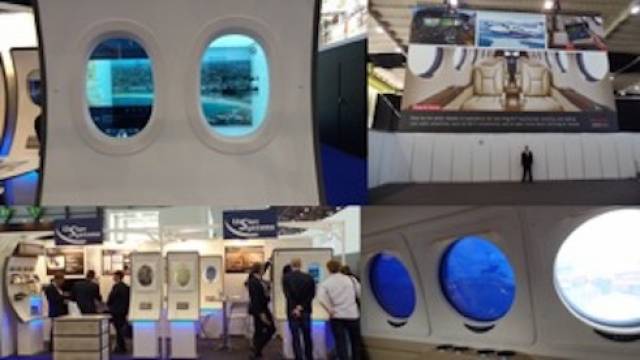 SPD-Smart Electronically dimmable windows enhance passenger experience at Ebace Aircraft Show
Previously, the passenger experience focused on connectivity, content, in-flight entertainment (IFE) and devices. Now that those areas have been addressed, it is recognized that improving the passenger experience should now focus on airlines, designers and aircraft manufacturers providing for a more comfortable environment - a cabin where excessive light and glare is managed, is quieter, and cooler. This environment also improves the work or entertainment experience. For example, a device used for work or entertainment, such as a laptop, can be better viewed when light and glare is managed.
New SPD-Smart EDW system innovations have now been introduced to meet this need, and have resulted in an even more enhanced passenger experience with innovative new products shown at EBACE by various licensees of Research Frontiers.
When first introduced, SPD-Smart EDWs were the most advanced form of light-control the aerospace industry had ever seen, yet they were simple shading devices that allowed passengers to press a button and instantly change the tint of their windows. Now, light and glare control has become more sophisticated through the use of more intelligent and automated control systems and other features, new materials have resulted a quieter cabin that is also cooler while on the ramp, while passengers are boarding, and in flight.
This is particularly important now due to many new aircraft and aircraft interior design features. For example, larger windows on aircraft allow...
expand