The Insulating Glass Manufacturers Alliance (IGMA) is building on its recent focus on education in the coming year.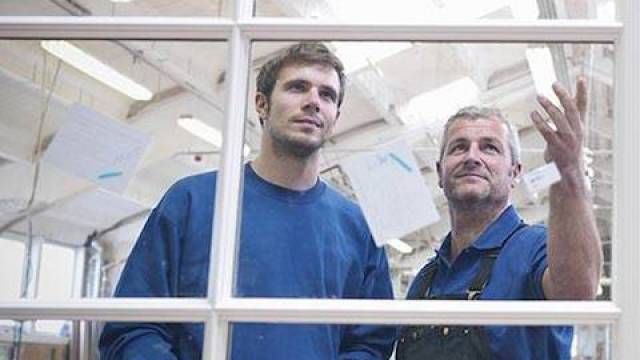 IGMA members continuing their education
The association's Education and Safety Committee met during IGMA's summer conference in Banff, Alberta, and a main talking point was the various educational programs the group has put together, including the upcoming IGMA Leadership Development Program (LDP).
Oak Moser, who spent 33 years in the glass industry with Cardinal and PPG, now does consulting work and helps companies with leadership development. On behalf of Coaching to Connect, he put together IGMA's LDP program, which will consist of a 12-part, 12-month webinar series—with activities and assignments in between—set to start in January 2017.
"Glass doesn't move people — people move glass," Moser said during a presentation to the group. "We are in the people business, but we don't typically spend a lot of time developing our people skills."
Moser said the program is dedicated to helping leaders in the industry improve communication and "soft skills." He explained the difference between "empire builder" and "multiplier" leadership types, as the program will focus on participants becoming the latter. Empire builders, he said, focus more on hard skills and are driven by near-term results, while multipliers build an organization that is set up for success in the long term thanks to soft skills. Training strategies for the LDP will include character strength recognition, communication skills development and multiplier training.
"Success doesn't come to you," he said. "You go to it."...
expand