Recent changes in building codes, particularly to the 2015 International Building Code (IBC), are driving increased interest in and use of laminated glass in railings and balustrades.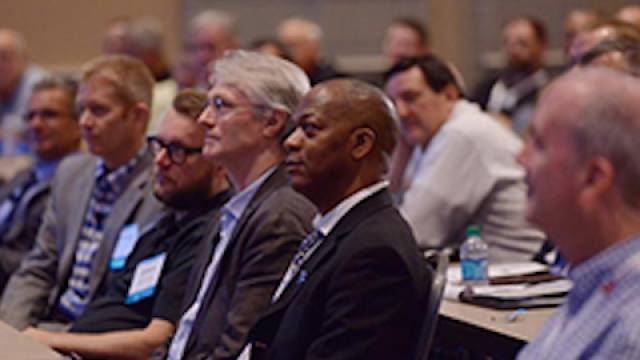 GlassCon discussions focus attention on laminated glass, codes and railings
Valerie Block with Kuraray led the discussion on this topic last week, as part of the "Security, Fire-Rated and Laminated Glazing" technical sessions, during GlassCon Global 2016 in Boston.
"Laminated glass has become the go-to glass product for railings in North America in the last couple years," said Block. She explained that the industry, especially the laminating division within the Glass Association of North America, has been spending a lot of time discussing and addressing these issues.
Block said one thing they've looked at is how to distinguish between interlayers, as there are both flexible and stiff interlayers. This, she added, is being defined in the new Canadian standard on glass railings, which is in the final stages of development.
She explained that the need for and interest in using laminated glass started with several instances of breakage in North America when it fell and injured people below.
She said in Canada they are looking more at heat-soak testing as one possible way to improve the odds of glass breaking. Nothing, however, is happening at the U.S. at this time in terms of heat-soak testing codes or standards.
Block also pointed out that while the IBC does now call for the use of laminated glass in most railing/balustrade applications, it is a model code.
"So unless adopted—and this provision specifically—it's not a regulation," she said. "But we do see more who are moving toward laminated glass in anticipation of adoption of this code."...
expand