Pilkington Pyrostop® glasses produced in 1981 have been tested by an independent body to verify their fire resistance in a fire test furnace in Gelsenkirchen. The results have shown an extraordinary durability.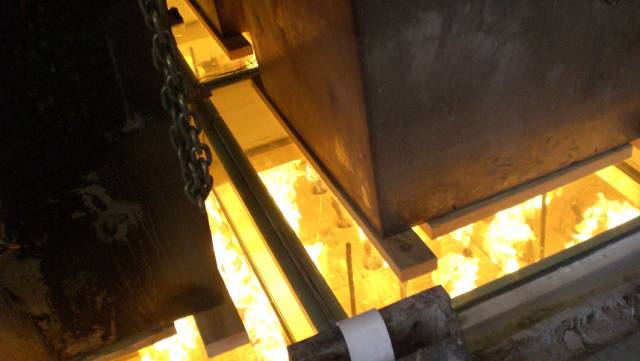 Pilkington Pyrostop® still going strong after 33 years
"To provide some answers to frequently asked questions about the sustainability of fire-resistant products, it is appropriate to rely on practical experiments, above all for glasses," said a company spokesperson.
"For important safety reasons it is essential that the features of resistance to fire declared, are guaranteed for all the time in which they remain in the construction and the building is used. Considering the high number of completed buildings, the safety evaluation, and the fire resistance of the older buildings, it becomes even more important in the case of restructuring and related risk analysis."
The numerous quality controls, regulations, the fire resistance tests, however, leave open many questions on aspects related to the durability of the products. To give a definitive answer to these questions, it is appropriate to audit those products which for a long time, 2-3 decades, perform their function without being replaced.
The continuous high quality of Pilkington Pyrostop® glass is guaranteed by tests on production, by periodic verification of resistance to fire and by a series of optical controls on the production samples.
In addition, Pilkington researchers have always wondered what could be the performance of fire-resistant glass windows already installed, that for the past twenty years and more must protect people and objects from the danger of fire.
Pilkington has tested in the company's test furnace the glass fire-resistant installed in a fireproof E...
expand