The positive atmosphere in the glass industry is reflected by exhibitors' strong demand for stand bookings at this year's glasstec event. The exhibitor database and Ticket Shop are available online.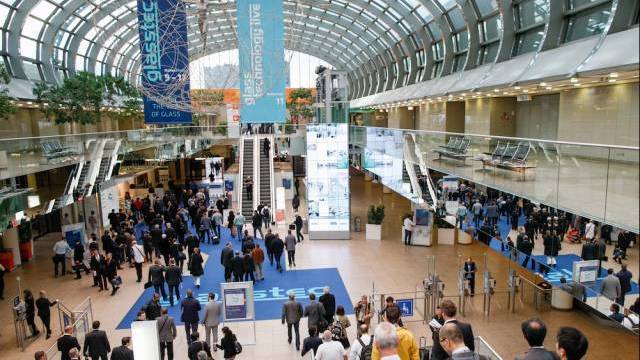 glasstec 2016: Glass industry key players will be there again
glasstec will also live up to its own claim of being the global No. 1 trade fair for the glass industry in 2016 again. April 2016 saw the leading international companies of the sector confirm their participation at glasstec. The number of registered exhibitors and occupied exhibition space already exceeds previous event's levels today. At glasstec 2014, 1.217 companies from glass machinery production, glass manufacturing and skilled crafts had occupied 60.601 square metres. 63% of them came from abroad to Düsseldorf. For over 40 years now glasstec has served as a trendsetter and reflection of the glass industry.

"The glass industry is undergoing changes and we consistently accompany it on this path. Technological developments determine the sector, new glass qualities are launched and open up new fields of application such as smart and touch functions. In 2016 glasstec will again cover the entire bandwidth of possibilities and innovations. We very much look forward to glasstec 2016," says Joachim Schäfer, Managing Director at Messe Düsseldorf.
Exhibitors capitalise on the international attendance of glasstec to expand their business relations. Marc Everling, Head of Communications at AGC Interpane, also expects this year's event to bring a further rise in the number of international visitors. "glasstec is the unrivalled trade fair highlight in 2016 for AGC Interpane and also provides an outstanding opportunity to present ourselves to an ever more international audience ...
expand