This year GPD, in connection with Glass Expo Istanbul, is repeating its successful formula from 2015 by hosting a special seminar dedicated to the advanced design, energy efficiency and quality of glazing solutions.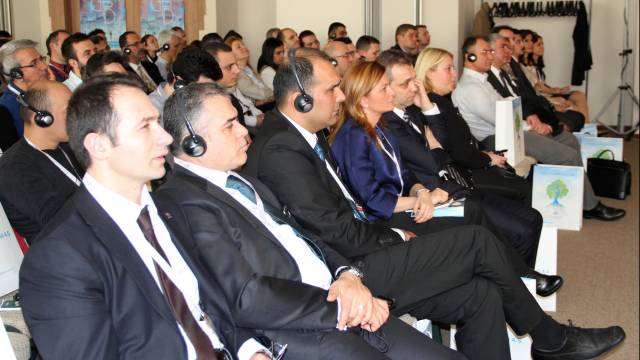 GPD Navi Turkey to be held on 10 March in Istanbul
The event, organized by GPD and the Glass Innovation Institute under the sponsorship of the speaker companies and REED TUYAP Fairs, will take place on 10 March 2016. The success of the 2015 edition, and the fruitful interaction and mutual benefit between GPD and the REED TUYAP Fair organization in Istanbul, has now inspired the parties to agree on a special cooperation agreement whereby participants in the Glass, Window and Door Expo 2016 are offered complimentary participation in GPD Istanbul 2016 courtesy of REED TUYAP Fairs.
This enables the trade fairs visitors to take maximum advantage of their time in connection with the event. "We are very pleased with this arrangement that brings our cooperation to a new level and offers participants more effective use of their time," says Jorma Vitkala, Chairman of GPD. "We saw the benefits of our interaction clearly last year in registering a record attendance of over 300 glass specialists at the GPD 2015 glass seminar. At the same time, we are aware that REED TUYAP Fairs registered some 700 exhibitor companies from 30 countries and over 50,000 visitors, breaking earlier participant and attendance records. We feel that streamlining participation arrangements will work to the benefit of both GPD and REED TUYAP and their corporate sponsors, and even more so to professional fair visitors from Europe and Eurasia. Registration for the first 300 participants can be made through http://forms.tuyap.com.tr/davetiye/GPD-En.php or sent to Mr. ...
expand