A certified solution by SafeGuard.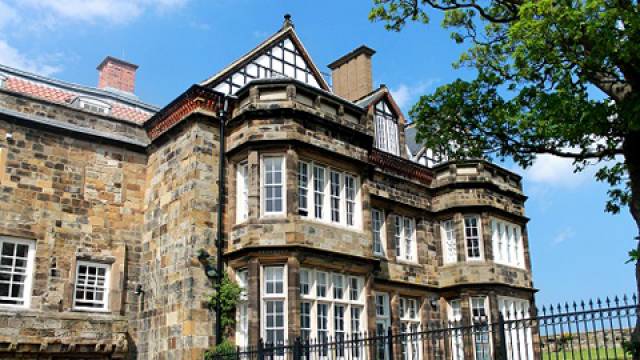 Hotver A+ ensures max energy efficiency even for historic windows
The age-old and the contemporary habitually coexist in our cities, where ultra-modern structures, often with futuristic styles, stand side-by-side with historic, and even centuries-old buildings. The coexistence of such different structures, from diverse periods, enhances the charm not only of our cities but also rural areas. Country houses, castles and stately homes embellish the English countryside, lending it the enduring charm that has long fascinated visitors from all over the world with an authentic experience of traveling back in time.
Glass can be a key component, not only in more modern architecture, but also in historic buildings. Its technical and aesthetic features can suggest new uses and functionality, with the same performance as found in the most innovative structures.
Being able to provide optimal living comfort in any building, under the most diverse climatic conditions, is one of the primary challenges that the makers of IG units face every day. And achieving this goal is even more complicated in historic buildings where stewardship and conservation of the architectural heritage of the building must blend seamlessly with the most current technologies in terms of thermal and acoustic insulation.

This long-standing and very sensitive issue in the United Kingdom now has a certified solution made by SafeGuard, an English company specialized in the manufacture of insulating glass units. With the Clarity Classic – Heritage Sealed Units project, it is now possible t...
expand