Daffy's Gin, launched in December 2014, is gaining marketshare across the UK, partly thanks to its eye-catching bottle design.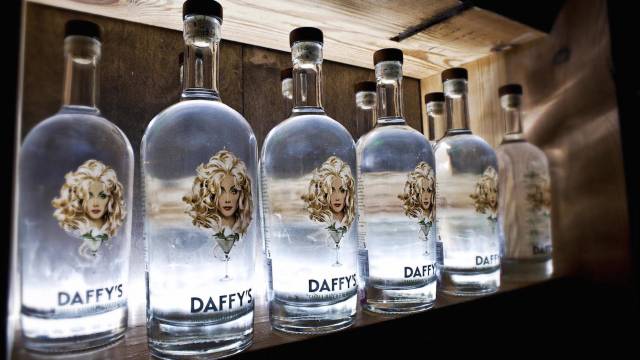 Vetreria Etrusca bottle the perfect backdrop for Daffy's Goddess of Gin
The Daffy's bottle certainly attracts attention. Artist Robert McGinnis has depicted Daffy, the Goddess of Gin, in the style of 60s and 70 famed film posters, including those for Breakfast at Tiffany's, James Bond movies of the era, Barberella and many others.
The perfect backdrop to this stunning artwork is the simple and elegant crystal bottle produced by Italian glassmaker Vetreria Etrusca.
"Our bottle is the Imperiale Supreme 70cl," said Anna Best, Daffy's marketing manager.
She said that in choosing a supplier for their bottles, quality and service were the deciding factors. "The screen print which is fired onto the bottle is the most complicated screen print ever done on a bottle. We are looking at design modifications and new moulds with them for later this year."
The packaging is 100% recyclable, including the very best one piece natural cork from Portugal and beech closures from Italy.
Master distiller, Chris Molyneaux, who co-founded Daffy's with his wife Mignonne, said that ever since launching Daffy's the company has worked hard to secure listings in quality stores.
He said that despite sales booming over the last 12 months, the company's distillation methods, using the world's best ingredients to produce small, single batches will never change.
Named London Dry Gin of the Year at the International Wine & Spirits Competition 2015, Daffy's looks set to continue to build recognition, both for its unique smooth and complex flavour and its stand-out p...
expand