A unique wedding mandap encrusted with Swarovski crystals was unveiled at DLF Emporio's Treasury of Trousseau in New Delhi.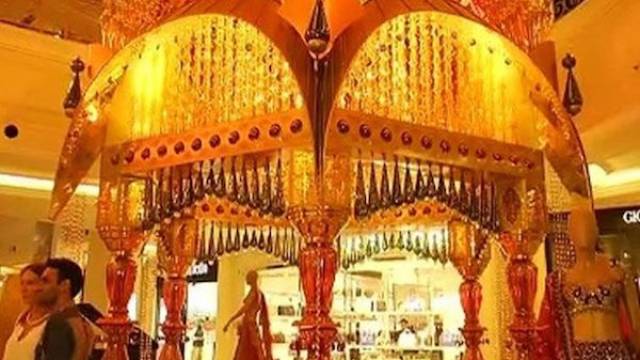 Swarovski expanding into wedding decor
Created by designer duo Gautam Seth and Prateek Jain from Klove, the mandap is made up of over 44 thousand Swarovski crystals and is 16 feet in diameter and 18 feet high.
Vivek Ramabhadran, Managing Director Swarovski Professionals said, "We see immense potential in wedding decor and have quite few weddings coming up where we have ventured with different clients. This mandap is just a sample of our foray's extension."
Gautam Seth from Klove said, "The crystal installation is called 'Mandapam' which has a south Indian taste to it. We wanted the installation to look completely traditional and believe southern states of India have revived the tradition really well. We choose colours that are very in when it's about wedding and wanted the Swarovski team to make crystals of same colour. We had to do a lot of studies to know how the crystals would react to light, especially when we have so many of them. However, we are really happy with the end results."
The designers and the Swarovski team hope to begin a new trend of wedding by introducing crystals to the wedding decor.