IGE Glass Technologies becomes exclusive distributor of digital ceramic print machines in North America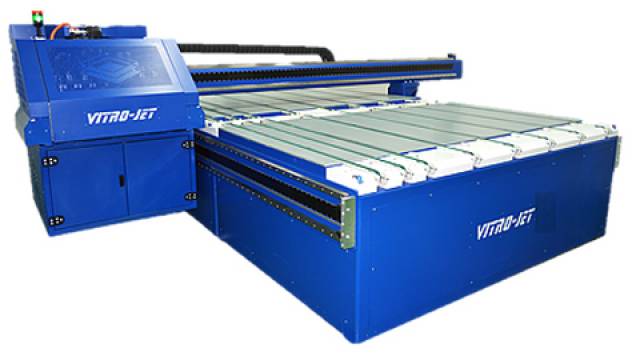 IGE Glass Technologies partnering with Tecglass and the Fenzi group
IGE Glass Technologies Inc., a leading "single source" provider of high quality glass fabrication machinery, service, and supplies, has announced the addition of digital ceramic printing from Tecglass and the Fenzi Group to the already expansice lineup of equipment and manufacturers that IGE represents in the USA and Canada.
Tecglass and the Fenzi Group offer a range of digital printing machines and turn key production lines. Tecglass focuses specifically on machinery and components for digital printing on glass. In 2016, the company became part of the Fenzi Group, giving rise to radical new opportunities for the entire flat glass industry.
"I've been following the amazing progress of Javier and his Tecglass team for over 6 years, and very excited to work with them. We believe that there will be extraordinary growth of decorative glass in our market and our collaboration with our great friend will soon allow us the opportunity to be the market leader in digital printing," commented Michael Spellman, CEO and Founder of IGE Glass Technologies Inc. "IGE has already begun stocking spare parts in our Jupiter, FL headquarters and training our customer service people and technicians. We're ready to hit the ground running."
Javier Fernandez, President & CEO of Tecglass, shares Spellman's enthusiasm for the collaboration between the two companies, "We at Tecglass are very excited with this new opportunity for the market in USA and Canada together with IGE Glass Technologies. The IGE...
expand