In August 2013, the LiSEC development team started a major project with the mission of redesigning the tempering furnaces, to save manufacturing costs and at the same time increase the process reliability.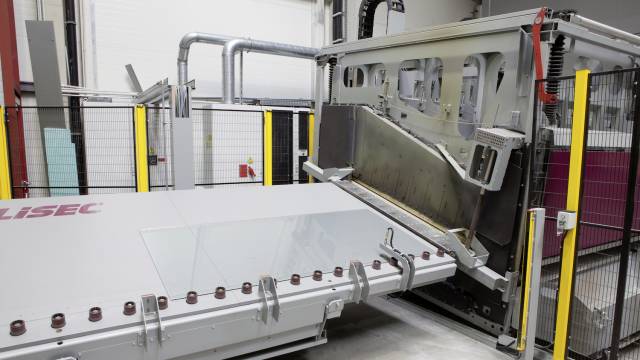 Exciting development for LiSEc Tempering division: Best practice at Internorm
The result is that Internorm, Europe's leading window brand has already bought the new AEROFLAT – the tempering furnace has been running at full capacity at Internorm since March 2015.
"It was a large and especially exciting task because we knew we wouldn't achieve the objective with minor measures so we pretty much started from scratch", said Manfred Spreitzer, LiSEC project manager. The new AEROFLAT is technically more sophisticated and weighs almost 50 % less than its predecessor. The objective is therefore achieved.
The team achieved an almost 100% evenness by the still better design and the technically more sophisticated implementation of the ceramic air cushion bed in the furnace. This did not only lead to a processing result of the glass sheets with an even higher quality but also to an increased process reliability because the risk of damaged sheets is reduced.
The convection current in the furnace was optimized by means of a computer-aided flow calculation too, which simulates the convection. With the resulting lessons learned, the development team constructed a prototype as a model by means of which the team carried out the corresponding tests and again and again compared theoretical and practical values.
The team has revised the entire construction and, for this purpose, has used concepts from the light-weight construction. All in all, the developers were able to save approximately half of the weight without impairing the performance of the AEROFLAT. This w...
expand